WELCOME TO APEX COACHING
We are an athlete centered coalition of professional coaches who use a blend of art and science built upon our extensive experience and education to help you,
 

A

chieve 

P

eak 

E

ndurance e

X

periences

Cycling
Road, MTB, Track, Cyclocross… all of the above? Chasing World Championships or your first Century, We are your path to success.
More…

Coaching
APEX Coaching leaves no detail untouched with One-on-One Coaching and strives to provide the essentials endurance athletes need to achieve their individual goals.

Triathlon
No matter if your a seasoned Ironman or a beginner preparing for your first sprint tri, with APEX Coaching you can conquer any challenge.
More…

Sport Science
Sport Science, Physiological Testing and Expertise provides our coaches with the information needed to best serve their athletes.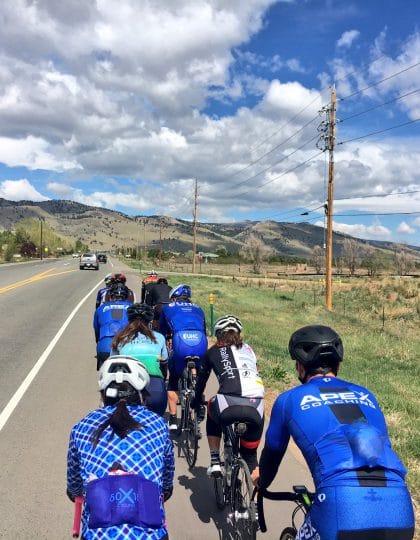 It is simply the very best coaching out there. Every aspect of your athletic performance is taken into consideration. It is not simply only about completing a hard training session or pushing big watts. It is about your well being, your mental state and attitude, your performance drivers and how to reach your goals. All done in a very positive environment with top of the line knowledge and technology. These coaches make you better! They produce champions. – Christine, 2021
OUR EXPERT COACHES
APEX Coaches have been hired based on their education, certifications and experience, as well as their passion and drive for coaching their respective sports.
Ready To Hit YOUR APEX?
Contact Us today.
APEX Coaching Featured in WIRED Magazine Hour Record Video
APEX BLOG
Apex Coaching's latest articles, videos, and updates.