Sometimes All You Need Is Perspective
Need help getting back on track with your training? Need advice on how to best prepare for your next big event? A coaching consultation from APEX Coaching could be just what you need. Coaching Consultations are catered to your individual needs and APEX will pair you with the most applicable coach with proven experience coaching your level of sport. Coaching consultation are held in person or remotely via Skype, WhatsApp, or phone. Email communication will take place prior to your APEX Consultation to prepare materials, files, event schedules, etc. to ensure you get the most out of your time speaking with an APEX Coach.
Common topics during coaching consultations include but are not limited to:
Power Profile Analysis
Tapering/Building up for an Event
How to get through a "Plateau" in your training
Race Course Analysis
Bouncing back from Injury
Training Plan Modification
Goal Setting
Balancing Work/Training/School/Family/Life
Nutritional Advice (We have a Professional on Staff).
And more….
Note: This is not an alternative to individualized coaching. If you are looking for weekly/daily coaching, we would recommend looking into our coaching services. Feel free to reach out to us to find out whether a Consultation or Coaching would be best for you.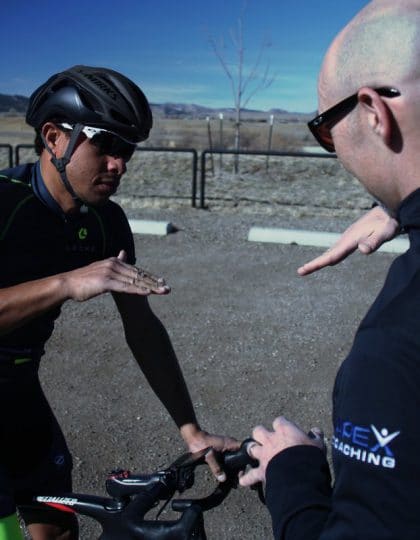 (30min Options Also Available)